Find out why your health insurance claim was denied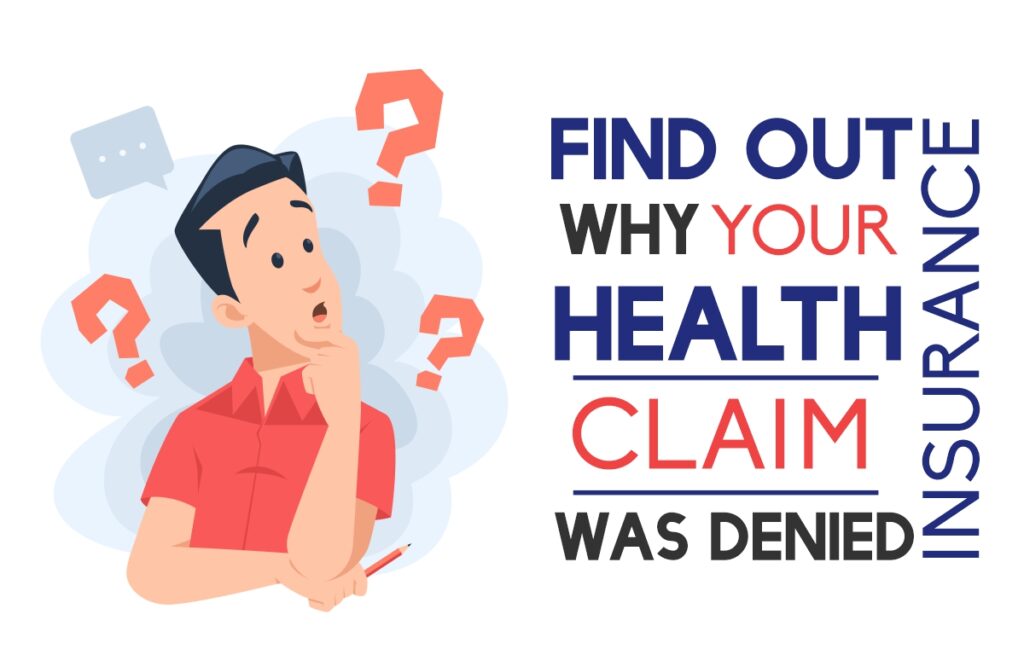 Human beings are all susceptible to a variety of health issues. As a result, a person needs health insurance to protect himself and his family from unexpected medical emergencies or bodily injury. These unforeseen circumstances may place a significant financial strain on your finances. As a result, once you've purchased health insurance, it's tough to ensure that your claim isn't refused in the event of a medical emergency.
The following are the grounds on which an insurance company may deny a health claim:
Intimation Delayed 
To accelerate the claim settlement procedure, dial the toll-free contact number supplied by the insurer/agent/broker as soon as possible during a medical emergency. In the event of a delay in notification, the insurance company has the right to deny your claim.
Any costs that are not covered by the exclusions
If the policyholder claims any expenses that are covered by exclusions, the claim will be denied. Furthermore, the insurance carrier may deny any claim for diagnostic fees, hospitalisation fees, or investigative fees that do not establish the existence of the disease or injury. Generally, expenses such as fax, phone, toiletries, food and beverages are not included.
Diseases that aren't covered by the policy
While purchasing the policy, read the documentation carefully to ensure that you understand all of the inclusions, exclusions, benefits, claim process, and coverage details. While filling out the proposal form, clear up any questions about the health insurance plan and reveal any pre-existing conditions you may have. Your insurance company may deny your health claim if the policy does not cover any ailment.
Limit on the Exhausted Sum Insured
If a policyholder's sum insured limit has already been reached under their policy, the company may deny your claim.
Fraud, deception, and non-disclosure of any type
When filling out the proposal form, make sure you answer all of the questions correctly, as insurance is a good faith contract requiring the customer to disclose all material facts. If the buyer believes a fact is essential, please mention it.
In the event of any wrong or untrue statement, non-disclosure in the proposal form, misrepresentation, declaration, personal statement, or any other statement, the insurance will become voidable at the insurer's discretion. If you withhold any relevant information, the corporation may deny your claim on that basis.
Maintain Consistency in Your Paperwork
Always give the insurance company all of the necessary documentation, as well as the original policy reports. Make sure your medical bills are stamped and, ideally, numbered. Keep all of your documentation in order, including your policy, claim form, bills, discharge card/certificate, receipt, and medical prescription.
If the company discovers any fraud intent during the claim settlement or investigation process, the firm has the right to deny your claim.