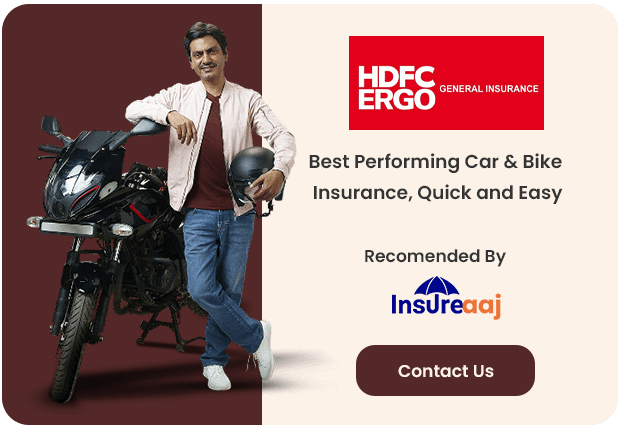 50% Discount if last insurance never claimed
Get cashless services at 4300+ network garages, towing assistance in case of car breakdown. Get important add-on covers like Road Side Assistance & Garage Cash at affordable price
What happens if...
Get cashless services at 4300+ network garages, towing assistance in case of car breakdown. Get important add-on covers like Road Side Assistance & Garage Cash at an affordable price

What is Nil Depreciation?
​This add-on cover entitles you to get 100% repayment on the depreciated parts (other than tyres and tubes) at the time of claim settlement. You can opt for a Nil Depreciation Cover when you get a new car insured or for two subsequent renewals, so if you haven't got one right now, you should probably consider it! By paying a minimal, additional charge on your car insurance quote, you can benefit in the following ways: Avail repairing costs of fiber glass, rubber, tyres, batteries, air bags, nylon, and plastic parts. Please note that we cover only private cars and two wheelers, with a maximum of two claims in one policy period. This cover is applicable only for select make and models.

What is Third-Party Liability Cover?
​Third-Party Cover is mandatory in India. It covers you against legal liability for injury or death or property damage caused to any third party, who is not in the insurance contract in an accident. However, this policy does not cover damages or loss caused to your own car in an accident or theft. In order to have a complete coverage, you should have a Comprehensive Car Insurance Cover.

​What is Personal Accident Insurance cover?
This personal accident cover provides compensation in case of death or permanent disabilities due to an accident involving the insured vehicle. Coverages: CPA ( Compulsory Personal Accident –Owner Driver ) for 1 Yr Mandatory Cover Unbundled recently by IRDAI Policy Duration 1 Year One CPA policy covers the insured for all the vehicles owned by him/ her. To be eligible for Compulsory Personal Accident The insured has to be the owner of the vehicle Should have a Valid Driving License SA Limit is Min 15 lacs. (In case insured has other PA policies differential SA can be opted by insured) Customer can opt-out of this cover if he already has other PA cover covering (Death & Permanent Disability) up to the extent of minimum 15 lacs or is covered with other CPA policy under motor insurance in other vehicles owned by him.

If I purchase new accessories for my car, can I get them insured in the middle of the insurance policy term?
If I purchase new accessories for my car, can I get them insured in the middle of the insurance policy term?

What is meaning of the phrase 'legal liability of the paid driver'?
​A paid driver is obviously someone you have appointed to drive your car. If this driver meets with an accident while driving your car, you will need to compensate him / her or that person's family for the injury or loss of life. If you choose to include the option of 'legal liability for paid driver', then we, the insurance company, will pay this compensation amount. This cover is easily included with an additional premium of Rs. 50/- irrespective of any period of insurance, not exceeding 12 months.

What documents are required to file a claim?
​Here's a list of document you should keep ready while making a claim. Accident Damages: Completed claim form Proof of Automobile Insurance - Policy / Cover Note copy Copy of Registration Book, Tax Receipt (Original required for verification) Copy of Motor Driving License (with original) of the person driving the vehicle at the material time Police Panchanama / FIR (In case of third-party property damage/ death / body injury) Estimate for repairer, where the vehicle is to be repaired Repair bills and payment receipts after the job is completed Any other document as required by the insurer Theft Cases: Original Certificate/Vehicle Policy Document Original Registration Book, with Theft endorsement from concerned RTO, and tax payment receipt Previous Insurance Details Policy number Insuring office / company Period of insurance All the sets of keys/service booklets/Warranty card Police Panchanama / FIR and final investigation report/JMFC report Acknowledged copy of letter address to RTO intimating theft and making vehicle "NON-USE" Any other document as required by the insurer